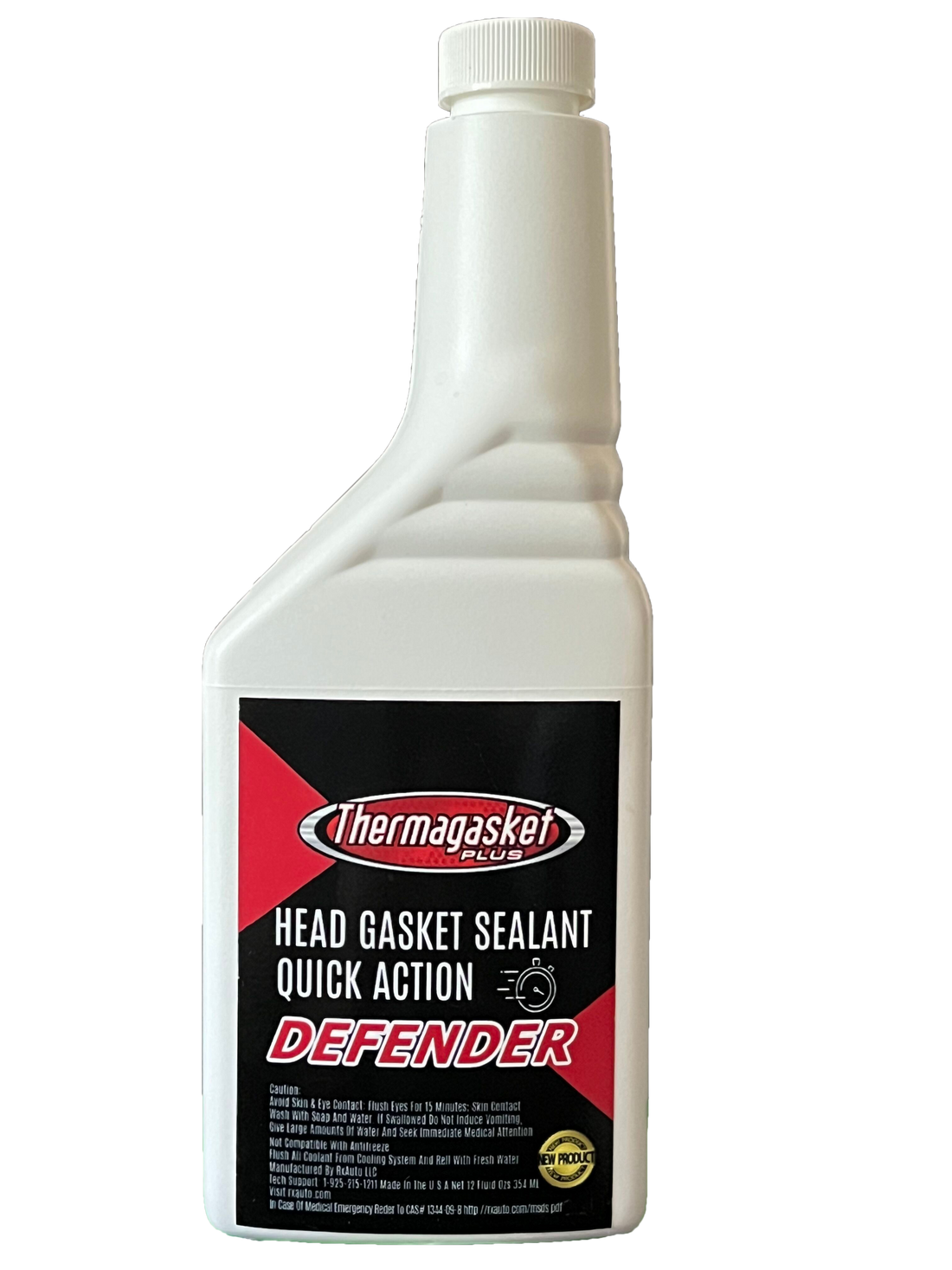 Thermagasket Defender is to be used for preventative maintenance in high mileage cars. It is estimated that most cars with over 50,000 miles have some degree of a blown head gasket. Most slight head gasket leaks go undetected for many years, but definitely cause a reduction of gas mileage and performance.
Thermagasket Defender should be run through the cooling system every 30,000 miles.
Signs of a minor blown head gasket:
Steam from the exhaust once engine is warm

Coolant loss

Lukewarm heat or no heat from heater

Decrease in Gas Mileage

Sweet smell from exhaust
Fluctuations in engine temperature while driving. 
Thermagasket Defender
can also be used as an extra layer of protection against Head Gasket failure on engine break in after head gasket replacement. Head Gasket failure within the first 1000 miles after a Head Gasket replacement is a common problem that can be prevented.
Reasons for failure:
Faulty Head Gasket

Heads were not surfaced correctly

Gasket pinched during installation

Wrong torque specs or sequence

Reuse of head bolts

Cooling system not bled correctly  

 
Thermagasket defender will seal any imperfections in the seal of the head to the block.